Seeking wholeness in coping with the ripples of life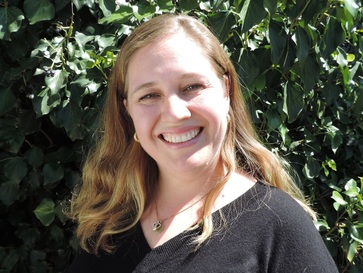 Welcome!​

My passion is to help people figure out who they are. The age old question,
"Who am I?" is as relevant today as it ever was. If you are trying to figure out who you are, where you are, where you are going, or simply, what do I want...
Lets work together, to find your inner wisdom and figure it out.

Melissa Garcia, M.A., LMFT
Licensed Marriage and Family Therapist
---
Trauma. Identity. Wholeness.

Welcome to my website!

I am Melissa Garcia, a Licensed Marriage and Family Therapist. As your therapist I hope to help you become more of the person you desire to be. We will work together to find within yourself an internal wholeness and contentment with yourself and your life. In my years in practice I have worked with a wide range of people and people with a wide range of life issues.

TRAUMA
I specialize in the healing of traumatic experiences. You may be one of many who had an abusive childhood that includes physical, sexual, or emotional abuse and/or neglect. Maybe your parents were just too self-centered and didn't pay attention to you, never let you be a child, were mentally ill and incapable of tending to your needs... Although these experiences are in the past, we carry them with us and into our current lives. If you are looking at my website you are looking for things to get better. Your history may be affecting your relationships, your ability to connect with others, your job/ career, or your ability to establish yourself, or feeling an overall feeling of worthlessness. We will address together your past in the present to help you move forward.


And sometimes we downgrade our experience and hesitate to say "I was abused," but there are many situations that have had a major impact on us even though it wasn't "as bad as" what someone else has experienced. It is important to acknowledge your own pain and acknowledge that you are struggling too. Even if it wasn't "as bad as" it still affects you - or you wouldn't be reading this!


Most of us have some "trauma" in our lives. Our life experiences and how we were raised impacts how we deal with life. Even those who had an overall good childhood will run into challenging situations in life in which they do not have the coping skills and tools to be effective - they have never had to. This may be dealing with difficult co-workers, relationship issues, loss of loves ones or failure. Or even more drastic experiences such as rape, assault, or domestic violence. In adulthood, new experiences arise and sometimes we need help learning new ways to deal with the reality of life.

IDENTITY AND WHOLENESS
Through my diverse experiences I have worked extensively with depression, anxiety, trauma and abuse issues, dissociation, Post-traumatic Stress, addictions, life transitions, and grief.


I also work with the LGBT community including non-binary identities and Trans-women.

Through therapy we will work together to find an internal wholeness and improve your self-esteem, interpersonal relationships, and being more effective in your life.